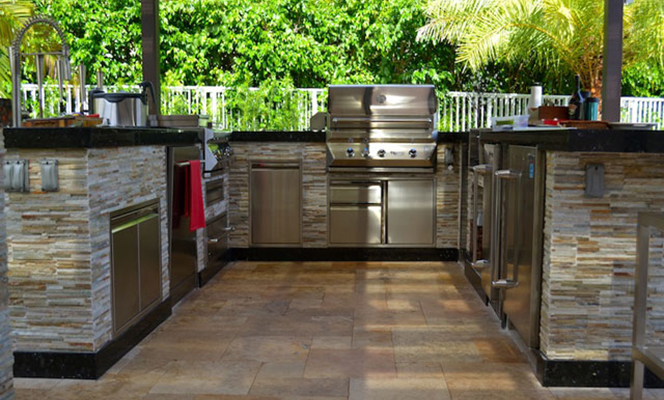 "Dining out" has a brand new meaning with the addition of an outdoor kitchen to your patio. Enjoy the beautiful weather and environment that Flagstaff and Northern Arizona has to offer. Cook outside!
We can customize your outdoor cooking and dining experience to suit your needs and property.
We offer many Kitchen and BBQ options including:
Pizza Ovens, Outdoor Fireplaces, Gas Grills, Charcoal Grills, Fire Pits, Storage, and Appliances.
We encourage the DIY adventurers, so you can choose to do it yourself with our components, or let us design and build your whole outdoor kitchen from start to finish.
We work with you to create the perfect outdoor kitchen!
An Outdoor Fireplace / Pizza Oven can make your outdoor space a great place to enjoy all year round!